Le Cheval unleashes club banger "Fandango"
Monday 20th August 2018
Fandango
Release date: TBC Label: Island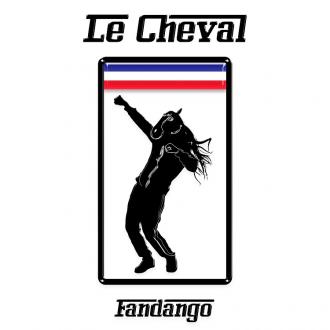 "Show me the party, I'll show you the world." So goes a lyric in 'Fandango', the debut track from superstar DJ in waiting, Le Cheval, out today on Island Records. It's got everything Le Cheval believes a track needs: warmth, humour, a bit of house, a smidge of afrobeat, a touch of arrogance, and a special dance invented by its creator (this horse knows how to move). It's a perfect party track, and it's just the beginning.
Listen to 'Fandango' here: https://LeCheval.lnk.to/FandangoPR
Like most normal young horses growing up in the French resort town of Cannes in the 00s, Le
Cheval was obsessed with three things: football, chess and dance music. Aged 17, his mother, a jockey, tragically passed away while competing at Aintree's Grand National. Grieving, Le Cheval found solace listening to Daft Punk, Avicii, John Talabot, Basement Jaxx, Groove Armada and Fatboy Slim and eventually moved to East London and started fiddling about making his own tracks.
After a bit of hustling, he started DJing at underground raves. He spent 2014 onwards honing what he believed to be the perfect recipe for a party. He wasn't interested in booze, drugs, small talk, or sex. Just partying. People started noticing him, and not just because he's a horse. They noticed his relentless thirst for making people dance. It's what he believes. Partying is everything. Partying is happiness. Partying is love. Partying is life.
This 25 year old is unstoppable. As the lyrics in 'Fandango' go: "We sleep when we're dead."
Craig & Scott
Posted by Craig Jones